I purchased my Cedar Wood doll from Justice a little time ago. I haven't had a chance to properly sit down and photograph her and write up a review. I'm waiting on a new package for reviews tomorrow (Hint: The review will be Hat-tastic!) and I thought I needed to get Cedar up and going before I get the new dolls.
Check out more below (warning: I went a little photo happy, and there is dolly nudity in the photos below)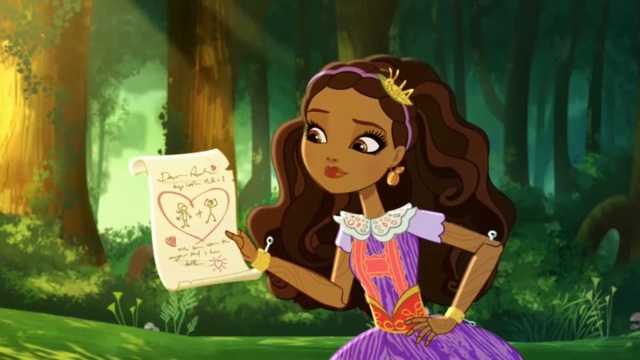 First the boring things: She comes with a stand with a black base, clear vertical post, and clear clip:

Her purse has a long purple strap and a wood grain appearance with leaves on it. It does open to allow you to store things inside.

Okay, enough about her extras. Let's get to the beauty that is the Cedar Wood doll. She has this beautiful face. Her lips have the Cupid-heart style (I know there is a name for it). What isn't purple has this light pink/peach color that is all but impossible to photograph. She has dark brown eyeshadow and a light rose blush.

Her hair accessory is a little cricket clip. Like many other people, I am a little disappointed that this isn't a headband. It also comes on the opposite side of her head than she wears it in the show. While that is easy to change for me, MIB collectors may not like that.

Cedar has this amazing wood grain all over her body. Her face, however, is very smooth. (This is explained in one of the True Heart's Day specials when she is shown sanding down her face, similar to how "real" girls put on foundation). She has a little of the wood grain on her chin and it continues down her neck.

Cedar's one-piece dress is purple and peach with a wood grain on the bodice and gold print on the skirting. She has these attached suspenders, collar, and sleeves.

Cedar has a bracelet with multiple pieces from her story as well as a blue fairy ring. Her bracelet also has three leaves on it.

Here is the donkey on the bracelet:

Here is the fairy on her bracelet:

And here is the whale on the bracelet:

Cedar's shoes are adorable! They are wood platforms with pink/peach straps.

Cedar's hair is nice out of the box. It has a lot of styling product in it, but the curls have kept their shape well. I need to wash it out a bit and see how it holds up, but for now:

And now to the best part of this doll…. HER WOOD GRAIN! Her entire body is covered in this amazing detailing:

The last part of this review is really just me playing dress-up with Cedar. I love to put them in clothes and colors other than their original palette.

Overall, I really love this doll. (You knew I was going to say that) She has adorable features and is very detailed! She is supposed to be released in the Hat-tastic line later in the year; you know Mattel isn't going to go through all the work for this detail and not use it again.
So here she is! Cedar Wood! What do you think?