Tag Archives: ghoulia yelps
A Spanish-speaking Facebook page leaked Target has posted these photos of Sweet Screams Ghoulia and Abbey. Check them out:  Continue reading →
Check out these images that appeared on tumblr this morning! Thanks to Armagedon Toys for sharing these!

This image has the two Sweet Screams dolls we've already seen on shelves as well as the second wave! Ghoulia and Abbey make an appearance for this wave! I'm so excited to finally have a Ghoulia in the line-up! But… is her hair purple?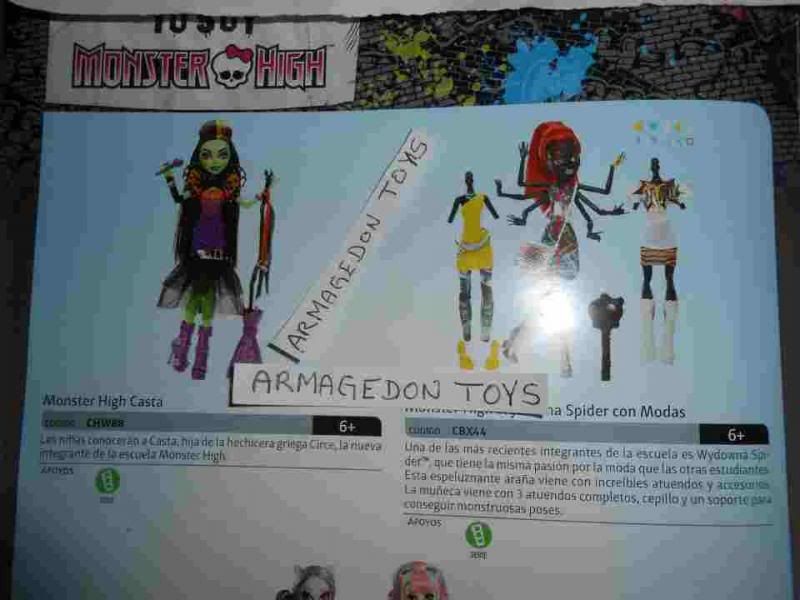 Here is the Monster High Casta doll that we've seen imaged floating around. This is also the first images we've seen of the I <3 Fashion Wydowna doll. I am loving her outfits! This will be another amazing add to our collections! Do you see that Rochelle and Catrine doll peaking their eyes up at you? I wonder what those are? See Edit #2 below!
Edit to Add: Here is a slightly clearer shot of the next wave of the New Scaremester dolls: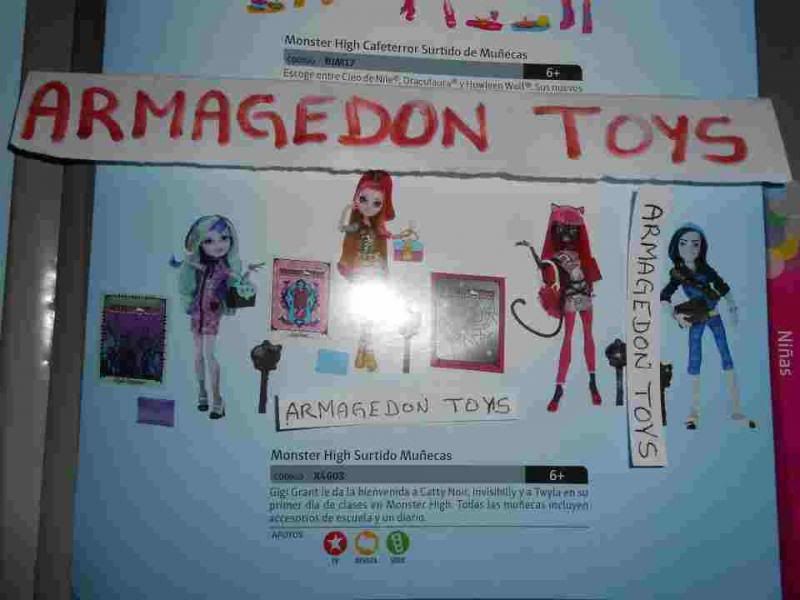 And here is a more clear photo of the Dracu-locker with doll:

I'm kind of loving Draculaura in those pants! Wonder what all will come with the locker and what is just for show with the photo? The writing says "Includes Draculaura, her pet "Muricielago" (which means bat in Spanish) and accessories."
Edit #2: This just in! That Rochelle and Catrine are from a Monsterous Pajama line!

What do you think? Are you adding any of these new dolls to your collections?